Corona RX23UK Paraffin Heater.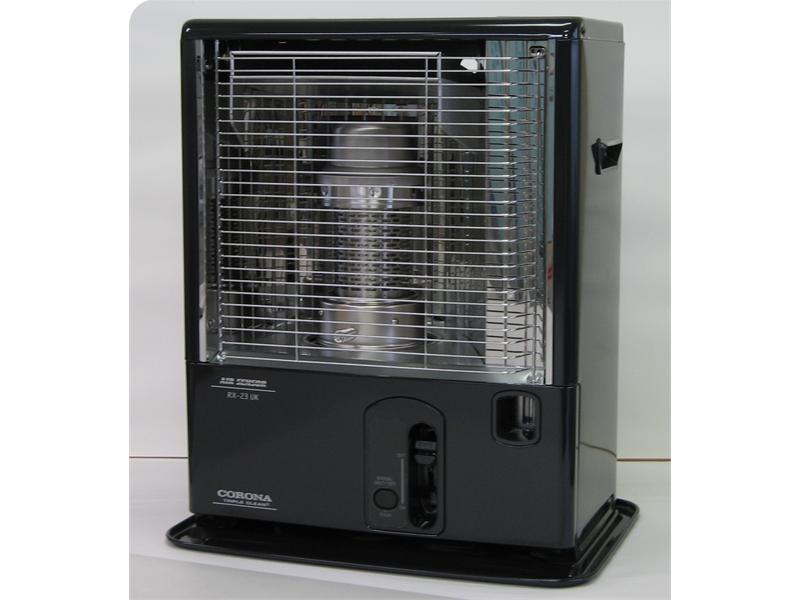 Now available, a quality domestic paraffin, (kerosene) heater from Corona of Japan. Ideal for offices, conservatories and 'dens' wherre central heating is unavailable or not always needed.

Do not confuse this model with the untested, unapproved models advertised elsewhere.
Easily operated, tested and meeting strict CE and BS safety standards this heater gives an output of up to 2.3Kw for 20 hours on one fill of our clean Paraffin Extra. Ideal for rooms of a minimum 37mtr3 up to maximum 92mtr3 with ventilation
This heater can be used in any suitable room without the need for electricity an lighting is simple with the battery operated auto-ignition.
The centre draught burner is easily adjustable, replacement wicks and ignitors are kept in stock.

Safety features include an attached metal anti-drip tray which improves stability, air sensor and an automatic extinguisher should the heater be knocked whilst alight. The special flue is safely protected by mesh and the design reduces the temperature of the heater casing.
The 4 litre fuel container is removable so can be safely and easily filled outside to prevent spills and smells.
Dimensions 49.5cm high x 44.8cm wide x 31.4cm deep, weight, empty 8.2kg


£129.95
plus £15 shipping on the UK mainland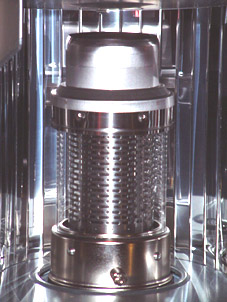 Pictured above is the high quality 'Double Clean' centre draught burner. Lighting the heater is simple with the battery ignition unit and the flame is easily seen through the clear glass chimney.

| | | |
| --- | --- | --- |
| RX23UK | Corona domestic heater with drip tray and automatic extinguisher | £129.95 |
| 2000 | 'Petrowick' for Corona RX23UK, RX23, RX27, Scott Rolf 23 & 27 | £17.95 |
| 560162 | Ignitor for Corona 2000 Series heaters, will also fit other, similar heaters | £14.00 |
| | | |