The Gallery, assorted pictures for you to browse, is your lantern here?
Best viewed with your browser text size set to medium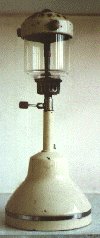 An early Bialaddin T10 Table lamp from the mid 1950's, a handsome addition to any room!
Later models had a domed tank like the pressure lanterns and a simpler, enameled steel ring for the gallery.

An elegant Tilley TL10 table lamp from the late 1920's, reproduction glass shades are beginning to appear which compliment the style of the lamp with its fluted stem.
Note the rare 'butterfly wing' gallery and burner with a silencer dome instead of air tubes.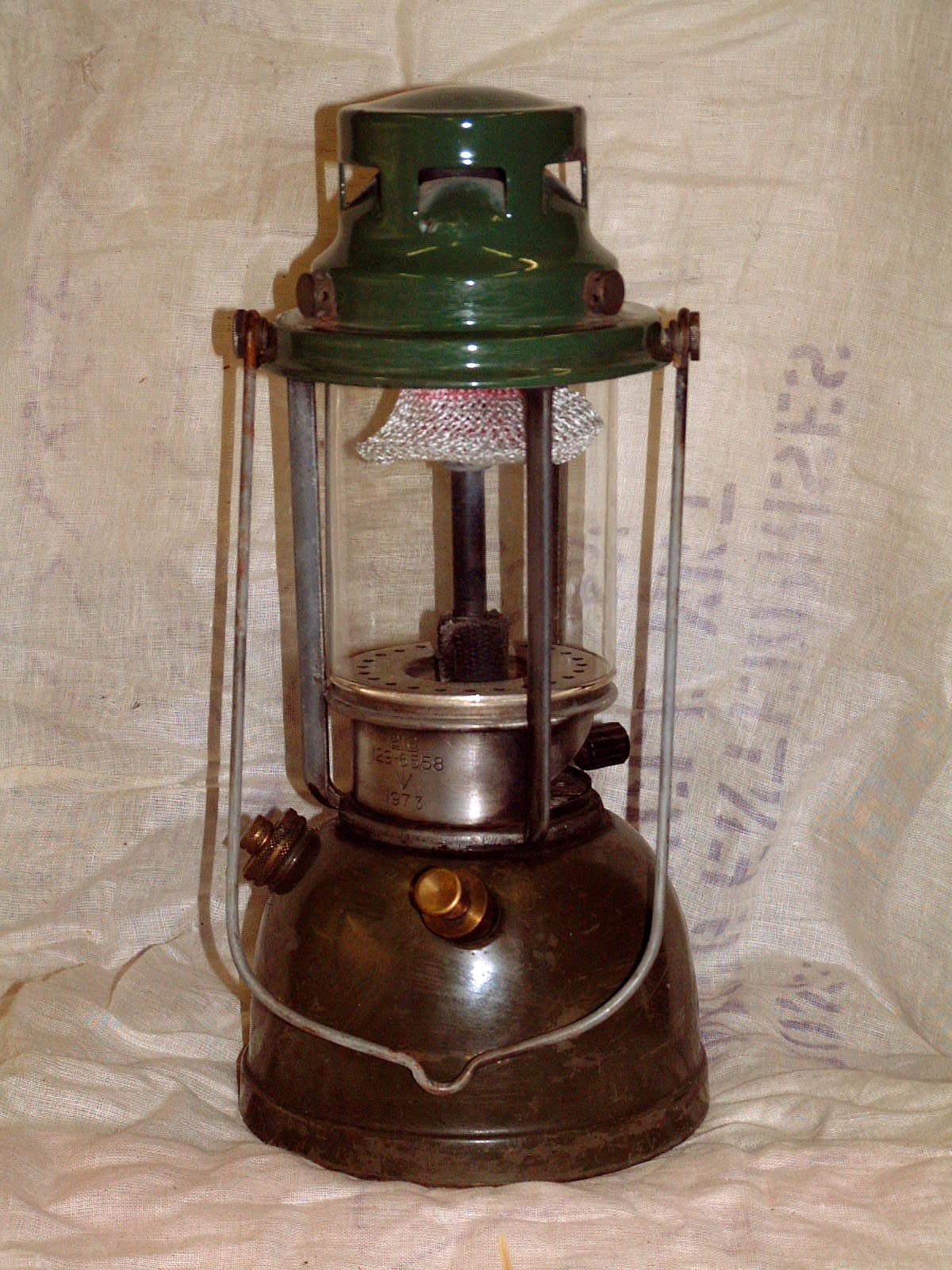 A Vapalux '21c', manufactured from the early 1960's to the 1980's, this 'hybrid' Military lantern was a result of the British Ministry of Defence refusing to accept the shaped glass of the M315.
The resulting lamp used the glass, preheater cup, and glass support of the earlier M310 with the tank assembly and hood of the 315, held together with a modified aluminium frame!
Repairs in the stores led to other late, (or earlier!), parts being fitted until the surplus lamps were released to the civilian market as total hybrids..!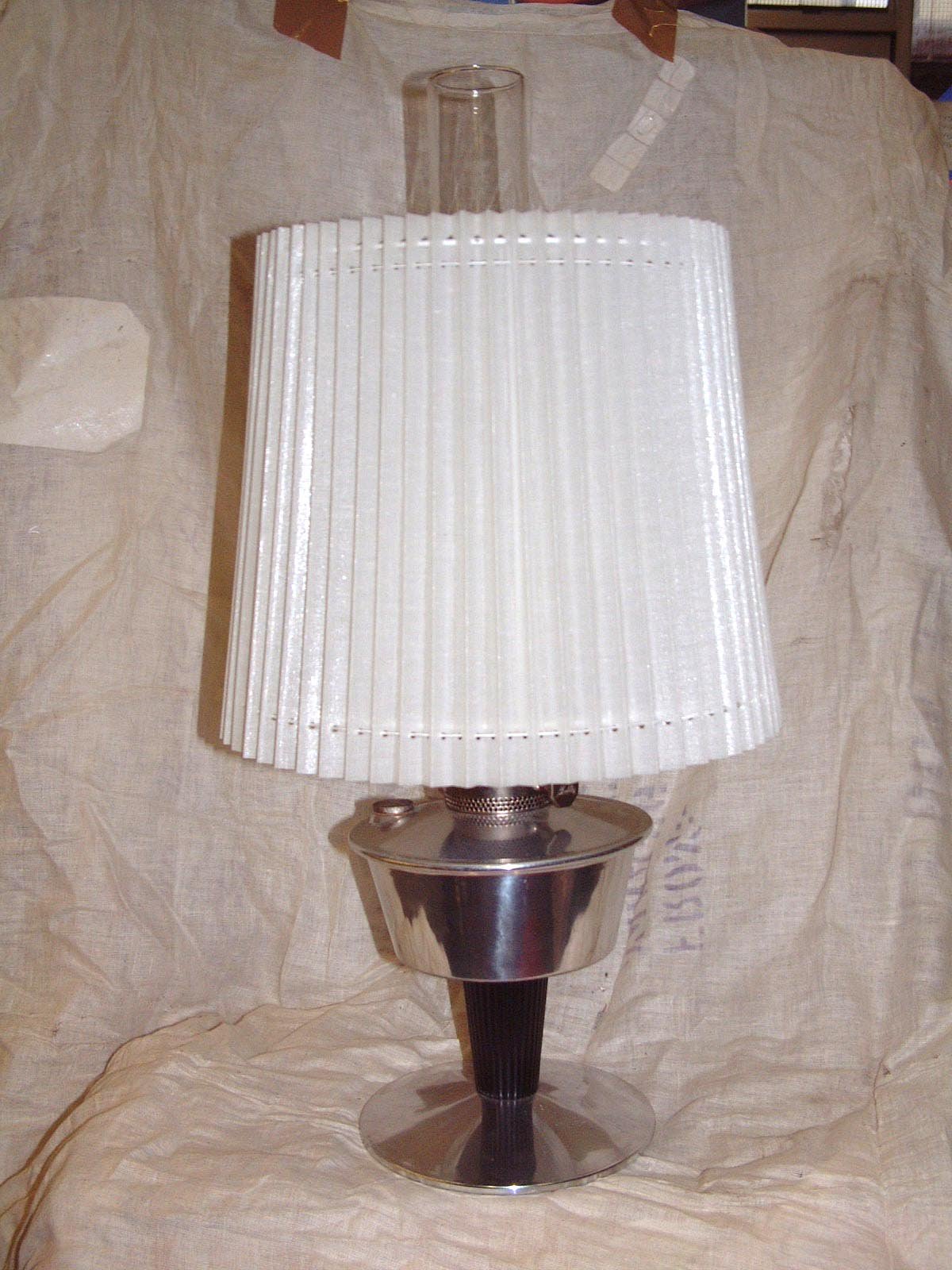 One for the 'wickies', an aluminium Aladdin incandescent mantle lamp with pleated muslin shade. Introduced in the UK in the early 1960's as a budget lamp the design never really caught on. The fluted stem in black plastic with aluminium fount and base made the lamp was too light to take a glass shade and it is prone to falling over if not kept full of oil!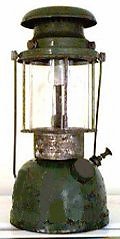 A Bialaddin Model 300x, manufactured from 1942 to 1950, the Military version, Model M1, remained in production for much longer. Recently issued was a special edition M1 in brass with the later design Model 320 black hood. This is shown as the link button on the 'Gallery' index page.
Back to 'The Gallery' index page
Last update
17/05/17
Copyright © 1999 Base Camp. All rights reserved.